Welcome to Westcliff University Writing Center!
The Westcliff University Writing Center is dedicated to providing quality support to students and faculty. From assignment review, to in-class workshops, to dissertation support, to publication help, the Writing Center is committed to empowering individuals to use the written language to articulate and disseminate knowledge.
The Writing Center is staffed by professionals with strong backgrounds in writing, with experience assisting English as a second language learners, and with a deep love of the written word. At the end of the day, we exist to support you – so we encourage you to reach out today and see how we can collaborate to ensure you do not feel alone throughout your academic journey.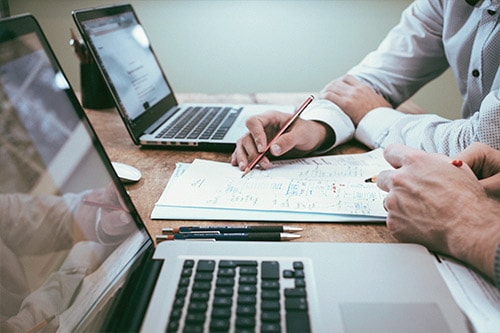 What Our Students Say About Us:
I use the Writing Center all the time because of the great feedback! Since I moved here, I feel like I have improved my writing skills, which the Writing Center definitely can take a lot of credit for. I also appreciate how fast most of the feedback is given and how much patience they have. It has really helped me to get good grades
– Christine Thorvaldsen
Very useful tips and comments and the team is very professional and helpful. I highly recommend the Writing Center for students who seek to improve their writing skills
– Hala Ghazi
I love how carefully the Writing Center looked at my papers every single time I submitted. The best part was that they recognized my improvement over the past 3 years and gave me compliments on how I wrote my papers! They helped me become a better writer, and I am confident that their help contributed to my grades!! I am very thankful that I had this resource available whenever I needed
– Shiori Yabe
I would like to thank the Writing Center for helping me with all my assignments. I can guarantee to all of you that the Writing Center will help you in achieving better grades for your assignments
– Peeraphat Vitoorapakorn
It's true that practice makes perfect. I use the Writing Center as they are a great advisor to help me write better.
– In Sun Seo
Westcliff University does an amazing job offering resources for students to succeed. So my advice is to use those resources. The Writing Center provides all the resources students need to be successful in their program and achieve their desired grade, so use their resources. Writing assignments can be daunting at times, but it is 100% worth the extra time and effort to receive feedback from the Writing Center so your assignments and writing is the best it can possibly be.
– Tayler Henslick
Doctoral Writing Center Reviews
…My doctoral writing specialist was able to provide a lot of helpful information, useful tools, and templates that have continuously made my life easier as a researcher. She also went the extra mile to connect me with professors or experts to answer my questions and further provide clarity. After the session, I gained more confidence in my research skills and ability. I would highly recommend that every student and aspiring researcher at Westcliff University book at least one session…
– Aladenika Bisola
…My doctoral writing specialist was very perceptive in understanding my issues. She offered one-on-one consultation sessions where I could discuss my research ideas, how to narrow down to one, how to find gaps, and advice on what steps to follow in order to prepare a good piece of writing. This helped me tremendously…I recommend that all students who feel lost or do not know where to start their research contact the Doctoral Writing Center….
– Sanchari Mahapatra
….When I expressed my concerns and struggles, my doctoral writing specialist responded in a positive way, giving me constructive feedback and encouraged me to do better. She gave me great insight and peer reviewed my paper with suggestions. She explained to me the dos and don'ts. Every session with her has been valuable. Thank you to my doctoral writing specialist and the Doctoral Writing Center.
– Deepa Diddee