Doctoral Writing Center Consultations
The Doctoral Writing Center offers support to students working on their dissertations through one-on-one consultation sessions. Students can discuss the organization, cohesion, flow, or mechanics of their work with a trained Doctoral Writing Center Specialist.
Time: Sessions are booked for one-hour slots. The first 15 minutes will be devoted to reviewing your chapter and the remaining 45 minutes will be devoted to your discussion.
**If you need an APA review only, you can book a slot for asynchronous APA review. Your editor will return your feedback to you on a Word document.
Booking: In order to book your consultation, please click here.
Making Appointments: If you need help learning how to make an appointment, please see 'Booking Appointments' below for further information.
Session Expectations
In your consultation session, please come prepared with questions and specific areas for your Specialist to focus on. This consultation session will be guided by you, so please know what is important for you to gain clarity on.
Please note that we do:
Provide suggestions and considerations for the author.
Focus on the areas that the author has specified the need for.
Discuss aspects related to writing, not content.
Please note that we do not:
Provide editing or line-by-line feedback. (If you wish to hire an external editor, here is a list of individuals who offer this service. Ensure you are comfortable with this editor and the service they provide. Westcliff University provides this list as a resource

only

without endorsement or vetting of the claims made by the individuals/companies included. Please note that you are under no obligation to select any editor from this list. You are free to find your own editor. This list is a guide only.
To learn more about what to consider when hiring an editor, see here
Tell you what you need to do. (Your work is your own and we respect that).
Offer sessions or feedback to students outside of the times available.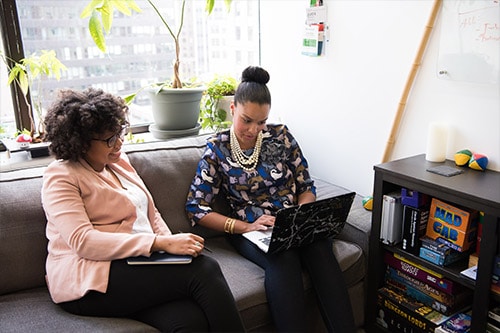 Booking Appointments through WCONLINE
Please see this tutorial to show you how to create an appointment and manage your account with WCOnline.
For a PDF version of how to register/make an appointment, please see here.
Doctoral Writing Center with WCONLINE
To view available appointments and track your scheduled appointments with a Doctoral Writing Center specialist, login to your account at https://westcliff.mywconline.com and select Doctoral WC from the drop down tab.
The first time you enter this site, you will need to register for an account. After this, you will have a profile and will be able to login at any time with your username and password.
How to Set an Appointment
Note: Please use Firefox or Chrome (not Safari) for the best experience.
When looking through the schedule of available times, please note that the blocks are color-coded as seen below. Click on a white box that works with your schedule to set an appointment. Fill in the requested information.


Not Available (already booked)


If No Appointments Are Available
If there is no time available for the week you are requesting, please join the waitlist for the day you wish to meet with a specialist. If an appointment does become available, you will receive a notification of the availability. You can choose if you would like to be notified by text or email.
If you receive this notification, make sure you login to schedule your appointment at that time. Every student on the waitlist will be notified, so ensure you lock in the appointment time.
Changes in the Appointment
When you book an appointment, you are reserving a specialist's time for yourself – please note this is a time that another student will not be able to book. If you need to change or reschedule your appointment, ensure that you do so a minimum of an hour prior to your scheduled appointment.
How? Login to your account, click on your yellow box and add the necessary information.
Important: If you do not show or you fail to change your appointment an hour before the scheduled time twice, you will be blocked from scheduling additional appointments (If this happens, you will need to email writinghelp@westcliff.edu to explain the situation and request to be unblocked).
Day of the Meeting
Your Zoom link can be found by clicking on the yellow box for your scheduled day/time. Simply click the red 'Start or Join Online Consultation' link. You will be connected to the Zoom meeting where you will meet with your specialist.
Still Need Help?
If you still need help, please email writinghelp@westcliff.edu