What is a Dissertation Boot Camp?
A dissertation boot camp is a place to help students make significant progress quickly on their dissertation projects. The majority of the time will be dedicated to individual writing in a library/cafe style environment (or an online environment).
Participants will have the option to participate in lunchtime writing workshops and writing consultations as well as receiving feedback from peers, writing specialists and the director of the program. The aim is to provide each participant with the space and motivation to make progress on their writing.
What do I get aside from writing help if I attend on-campus?
Snacks/water/coffee will be provided to each participant throughout the duration of the sessions. Lunch will be provided to those who attend the lunchtime writing workshops. However, if you are attending online, this is not something we will be able to provide. Instead, you will have a 30 minute break to eat your lunch at your leisure.
Why should I participate?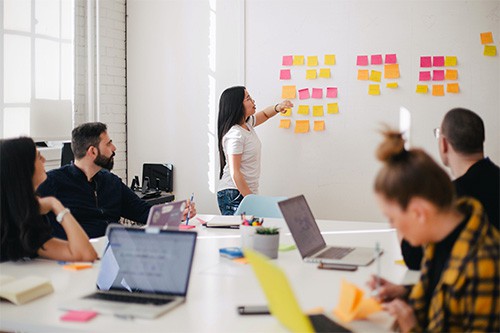 Writing your dissertation is not an easy process, and doing it alone makes it even more challenging. By participating in this event, you can increase your motivation, get some tips and tricks for writing/researching more effectively, and most importantly, jump start your writing!
How much does it cost?
The Westcliff University Dissertation Boot Camp is free. However, you are required to sign off on a deposit. As you are taking a seat in the program and using the resources required to run the event, you will need to sign a contract committing that you will attend every day of the event from start to finish and will be present at the writing workshops. Only if you are not present for the entire duration of the event, will you be charged for your attendance. If you attend the entirety of the event, you will not be charged.
Online option: $65
On-campus option: $100
Why is there a difference in the cost?
With the on-campus option, lunch and snacks will be provided, which will influence the cost.
If I do not attend the entirety of the event, when will I need to pay?
If you do not attend the entirety of the event, the finance department will add the bill to your overall tuition. We will notify you of this when sending the information to the finance department.
When are the Dissertation Boot Camps?
We will run the boot camps once every semester. After you complete RES751, you can choose from the following selections.
December 3rd-5th, 2021
Location: Online
• Friday (5:00-9:00)
• Saturday (10:00-4:00)
• Sunday (10:00-4:00)
March 25th-27th, 2022
Location: Not Determined
• Friday (5:00-9:00)
• Saturday (10:00-4:00)
• Sunday (10:00-4:00)
July 22nd-24th, 2022
Location: Not Determined
• Friday (5:00-9:00)
• Saturday (10:00-4:00)
• Sunday (10:00-4:00)
Applying to the Boot Camp!
Who is able to apply?
If you have passed RES 751 (Literature Review, Research Instruments, and IRB Process) and have completed a bulk of your research and data collection for the dissertation, you are eligible!
Note: You are only able to attend the boot camp once, but may attend at any point after your RES 751 course.
What do I need to apply?
Individuals who would like to apply will need to provide the following information.
Name
Department/program
Contact information
Advisor's name/Dissertation chair
Date RES 751 was passed
Year in the dissertation program
Projected date of graduation
Title of dissertation
Abstract/description of dissertation (no more than 300 words)
Indication of how much of the project has been written already
Explanation of why you want to attend this boot camp
Identification of 3 specific goals for what you wish to achieve through attendance of the bootcamp
Indication of availability to attend all sessions
When do I have to submit the application?
Spots for this program are limited. The deadline for the application is 2 weeks prior to the starting date.
How do I apply?
To apply for the Dissertation Boot Camp, please access the application form below. Please note you can access the link below with your @Westcliff.edu email.